WFCSS County Coats Exchange Program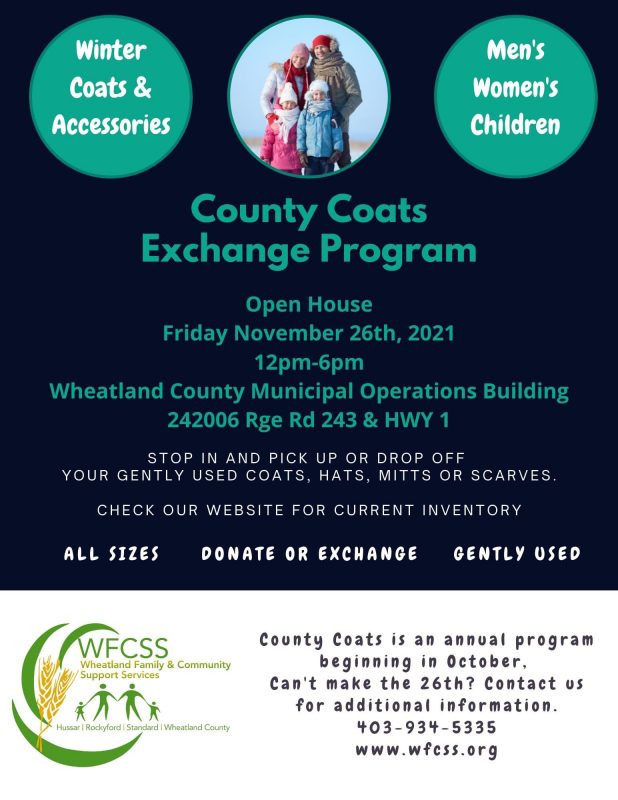 Event Description
WFCSS will be having an Open House for our County Coat program on Friday November 26th from 12pm - 6pm. If you are interested in obtaining gently used coats for you or your family members please stop by.
The open house is being held at the Wheatland County Municipal Operations building on Highway 1. 242006 Range Road 243.
However, if you are unable to attend please call to make an appointment or visit our website for a current list of inventory.
https://www.wfcss.org/county-c...
WFCSS County Coat Program is currently accepting donations of gently used winter coats, boots and accessories. We currently have a need for children's sizes, but are also accepting men's and women's as well.
Please call 403-934-5335 to arrange a pick-up or drop-off time.
Contact Information